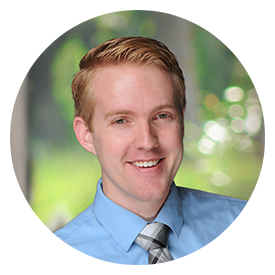 Hi, my name is
Paul Staff
and my passion is making things work better.
I hate the phrase "good enough". To me, that means something is left off the table, whether it is user experience, data security, or the potential for additional revenue. I help people and businesses do what they do better. My educational background is in finance and economics, but I'm a self-taught software developer and graphic designer, so the projects I work on range from analyzing financial data to building websites and everything in between.
I've had the opportunity to work on some pretty cool stuff, which you can check out in the Experience and Recent Projects sections on this site. If you're interested in working with me (or just want to chat), drop me a line in the contact form below or feel free to reach out via email, phone, or LinkedIn.
Experience
PDF Version
EDUCATION
Master of Business Administration
NYU Stern School of Business, New York, NY
VP Corporate Relations, Management Consulting Association (MCA)
VP Tech and Operations, Student Government (SGov)
Graduate Fellow, NYU Stern IT
Bachelor of Arts in Finance
Bellarmine University, Louisville, KY
Graduated Magna Cum Laude (3.72 GPA)
Study Abroad
Chinese University of Hong Kong, Hong Kong, China
Studied International Business and Finance while developing Mandarin Chinese skills
Indiana Academic Honors Diploma
Indiana Academy for Science, Mathematics, and Humanities, Muncie, IN
Attended residential college preparatory school and graduated with a 4.14 weighted GPA
Earned 46 college credit hours from Ball State University
WORK
Manager
PwC / Strategy& (Formerly Booz & Co.), New York, NY
Partner with clients, primarily in the healthcare industry, to help make large-scale strategic decisions
Led a team to develop the business case and strategy for a $1B+ technology system consolidation and implementation for a national health organization
Researched and wrote a whitepaper on the applications of blockchain technology in the healthcare industry
Senior Associate
PwC / Strategy& (Formerly Booz & Co.), New York, NY
Designed and built a model to help a national health payor estimate the costs and benefits of outsourcing call center operations
Assisted a large health provider to better understand the implications and project planning needs to relicense 100+ facilities across the country
Analyzed progress of an over-budget $200 M technology implementation and developed recommendations to complete the project on time and within budget
Led a team of MBA students in a pro bono project to develop a digital marketing strategy for an NYC charity organization
Performed research and deck development for various client proposals
Summer Senior Associate
PwC / Strategy& (Formerly Booz & Co.), New York, NY
Worked as a member of a large team to assess the value of a potential merger between healthcare firms
Developed a new, function points-based approach to more accurately estimate the cost of upgrading key technology systems, which will be utilized for future Strategy& engagements
Architected a series of models to quantify different aspects of the deal, including technology capital requirements, administrative costs, and the final roll up, which required cross-team collaboration and data integration from multiple sources to deliver an overall valuation
Presented final synergy results and defended model methodology before a group of senior partners
Served as a mentor to the two undergraduate interns on the team, helping them develop more robust Excel and problem-solving skills
Co-Founder
Nplexity, LLC, Louisville, KY
Managed a small software and technology consulting firm, consisting of four team members, to work with more than a dozen small business and non-profit clients over the past two years
Designed and built custom software, including front-end websites, native mobile apps for iOS and Android, and web-based productivity tools
Collaborated with clients to develop technology strategies, analyzed traffic and social media data to increase sales, and provided graphic design services
Business Optimization Analyst/Consultant
Atria Senior Living, Inc., Louisville, KY
Identified opportunities for improvement throughout the company, developed project plans for those opportunities, acquired necessary resources, implemented the project plans, presented final results to senior leadership, and followed up with support as necessary
Led an initiative to design, develop, and implement a proprietary system for planning community activities and measuring resident engagement, saving more than 8,500 labor hours annually and increasing revenue by an estimated $3.2 million through resident retention
Overhauled Atria's quality assurance review process to allow survey entry via an iPad interface and designed a randomization algorithm to reduce standard survey length from five days to two days without sacrificing review integrity
Assisted with the integration of 29 new Canadian communities, including due diligence prior to the deal, managing the data integration procedure, and orchestrating the training of Atria systems
Created turnaround plans for underperforming communities and provided support to help those communities reach increased occupancy goals of 10-20% within the specified 3-month period
Project Leader, National Purchasing
Atria Senior Living, Inc., Louisville, KY
Communicated frequently with vendors to manage orders and build relationships, provided customer support to community employees, and presented results to senior management
Analyzed purchasing behaviors to determine which vendors and products best aligned with Atria's financial goals, resulting in annual savings of more than $500,000
Business Analysis Intern
Atria Senior Living, Inc., Louisville, KY
Managed fleet of 300+ vehicles including procurement, registration, insurance, maintenance, and disposal
Collaborated with an outside design team to build a web-based tool for carpet ordering and installation
Created training manuals for eProcurement software and trained field staff on use of said software
Implemented a system to collect information from potential vendors resulting in a streamlined new vendor process
Easy Tech Associate
Staples, Inc., Louisville, KY
Sold technology/office products, provided advice on technology issues, and repaired computers
Learned how to interact with customers and developed speaking skills necessary to make a sale
Accounts Payable
Buehler Inc., Jasper, IN
Gained valuable experience in the accounting field through invoice processing, bank reconciliation preparation, report generation, and work with Microsoft GP Dynamics and Microsoft Excel
Acted as in-house IT support for 13 store grocery chain
SKILLS
Presentation and Speaking Skills
Problem Solving and Logical Reasoning
Microsoft Office - Excel
Microsoft Office - Powerpoint, Word, Access
Adobe Creative Suite
HTML5 and Javascript
PHP
MySQL
NodeJS
VBA
Recent Projects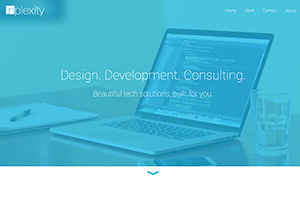 Nplexity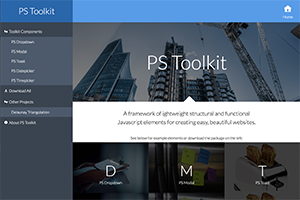 PS Toolkit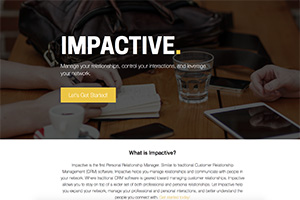 Impactive
Send a Message
Please enter a valid email address.
Contact Me
812.309.2966
40 Gold St, Apt 5B
New York, NY 10038